Desert Hills Lutheran Church is fortunate to have a staff of skilled and caring individuals who assist the congregation and handle the day-to-day operations. In addition, DHLC is led by our Congregational Council, which consists of nine members elected by the congregation. Each council member serves a three-year term, and terms are arranged so that the terms of one-third of the members expire annually.
Back to Staff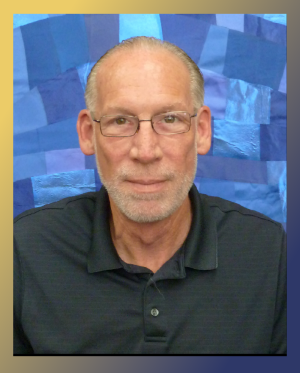 Troy Justesen
Director of Worship IT/AV Manager
Recently celebrating his tenth anniversary, Troy Justesen joined the Desert Hills Lutheran Church family on September 5, 2010. He now serves as the Director of Worship and Technology, producing online services and meetings, overseeing all the media for the church, keeping all the technology running smoothly, and coordinating the music for all the services. While attending Vanderbilt University, he had the opportunity to work on Music Row in Nashville, which fostered his interest in music and lead to his involvement with the music program at DHLC. Troy enjoys being able to bring his love of music and technology and his faith together to serve a caring and giving congregation that Celebrates Grace, Makes Disciples, and Makes a Difference as their mission.
Troy has five children and five grandchildren who live in Tennessee and Arizona. He enjoys spending time with his family whenever possible.
We are thankful that Troy is a member of our DHLC family and that he strives to help us continue to grow as a congregation.