Desert Hills Lutheran Church is fortunate to have a staff of skilled and caring individuals who assist the congregation and handle the day-to-day operations. In addition, DHLC is led by our Congregational Council, which consists of nine members elected by the congregation. Each council member serves a three-year term, and terms are arranged so that the terms of one-third of the members expire annually.
Back to Staff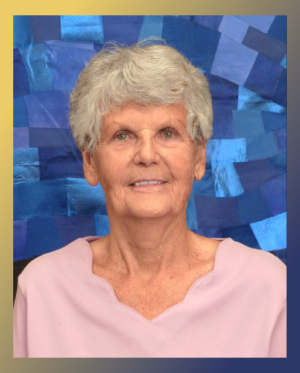 Margaret Bierd has been the DHLC Accountant since July 16, 2008. As the accountant, she maintains, reviews, and researches financial activity internally and with the CPA firm; processes payroll; and provides documents for internal and external audits. She enjoys all aspects of her position and is always open to new projects and challenges.
Hailing from Minnesota, Margaret's formal education is in elementary education and classical music; however, for most of her positions, she has received informal, on-the-job training. Margaret was an Insurance Administrator and manager of a five-star restaurant in Minnesota, a Waste Management Corp Executive in California, and an accountant for two additional religious organizations in Arizona. She also retired from the Pima County SAV as their treasurer.
Margaret is widowed and has five children (four sons and one daughter), five grandchildren, and one great-granddaughter. She enjoys music, sports (baseball and football), gardening, painting, and family.
We are very fortunate to have Margaret as an addition to our DHLC family.