Desert Hills Lutheran Church is fortunate to have a staff of skilled and caring individuals who assist the congregation and handle the day-to-day operations. In addition, DHLC is led by our Congregational Council, which consists of nine members elected by the congregation. Each council member serves a three-year term, and terms are arranged so that the terms of one-third of the members expire annually.
Back to Staff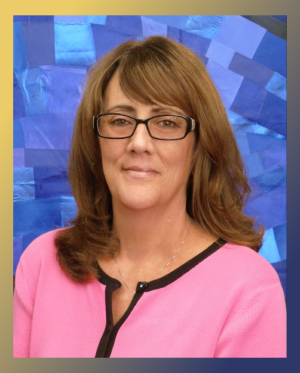 Jodie Burch
Front Desk Secretary
When you visit Desert Hills Lutheran Church, be sure to stop by the church office and say hello to Jodie Burch, our Receptionist/Secretary. Jodie joined the staff on August 15, 2017, and she became a member of DHLC in September of that same year. Jodie provides a variety of receptionist/secretarial duties, including greeting members and guests to DHLC, answering and redirecting phone calls and emails, providing copies for committees and groups, and supporting members and staff whenever needed.
Jodie moved to Green Valley in 1972, when her father became the sheriff of what was a small town. She loves to read, grow and maintain her flower garden, and ride her bike. Her favorite part of her job is the "members, guests, and staff and being blessed to work and worship in the same place".
We are lucky to have Jodie as part of our DHLC family.