Desert Hills Lutheran Church is fortunate to have a staff of skilled and caring individuals who assist the congregation and handle the day-to-day operations. In addition, DHLC is led by our Congregational Council, which consists of nine members elected by the congregation. Each council member serves a three-year term, and terms are arranged so that the terms of one-third of the members expire annually.
Back to Staff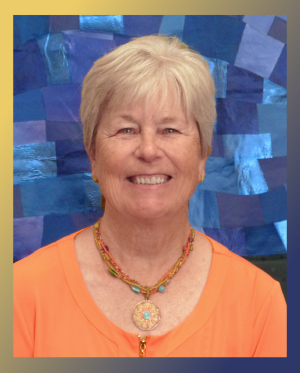 Jane Brunckhorst
President
MEET YOUR CONGREGATIONAL COUNCIL MEMBER: JANE BRUNCKHORST
Jane is a year-round active member of Desert Hills Lutheran Church, joining in 2006. Besides her duties as council president, she is the Health and Wellness Committee, Women's Ministry, and Foundation liaisons, the former chair of the Transition Planning Team, data entry volunteer in the church office, and member of the Church Upgrade Planning Committee and Long-Range Planning Committee. Her first volunteer job at DHLC was to call and schedule communion servers for all services, which was a great way to meet people right away. She never slowed down from there.
Jane attended Bethany College in Lindsborg, Kansas, receiving a Bachelor of Arts in French, which has been long forgotten. Jane was the Vice President of Administrative Services for a regional bank. For 26 years, she managed all the bank support areas, property management, facilities, telecommunications, printshop, etc. It was her banking position that brought her to Green Valley from Nebraska. She was sent here to convert another recently purchased bank over to their banking system and fell in love with the area.
Jane and her husband of 48 years, Randy, have one daughter, Katie. Katie is married to Joe, and they have two daughters, Addy (11) and Stella (9). Jane's family lives in Omaha, Nebraska, where she and Randy hail from. It is the part of the country "where the winters are very cold! We don't miss the snow and ice and long, gloomy winters!"
Jane enjoys golfing, watching U of A softball (she is a season ticket holder), reading, and participating in her neighborhood book club. She also takes care of her plants and her husband. She shares that " we were invited to visit DHLC by our neighbors…the best way to find 'one more'". Be sure to introduce yourself to Jane if you see her at the Sunday 8 am service.