Desert Hills Lutheran Church is fortunate to have a staff of skilled and caring individuals who assist the congregation and handle the day-to-day operations. In addition, DHLC is led by our Congregational Council, which consists of nine members elected by the congregation. Each council member serves a three-year term, and terms are arranged so that the terms of one-third of the members expire annually.
Back to Staff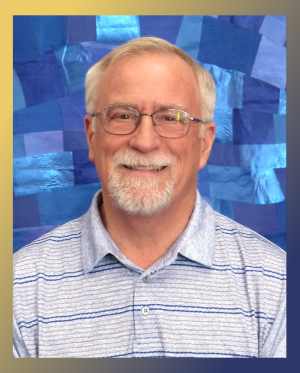 Chaplain Mark Westrich
Pastoral Care Team
Chaplain Mark Westrich is a native of Wisconsin, growing up in Racine and living in several Wisconsin cities for the first 29 years of his life. He moved to Sioux City in 1983 and raised his family there. Laurie, his wife of fourteen years, is a native of the Sioux City area, growing up in Sloan, Iowa. Together, they have three children: two sons living in Sioux City and a daughter living in Ames, Iowa. Nathan is single. Erich is married to Marit and has three little girls. Leisa and her husband, Aaron, have a boy and a girl.
For the last 12 years, Chaplain Mark has been working as a chaplain in the Sioux City, Iowa community. He spent eight years with Hospice organizations and the last four years as a chaplain and manager of chaplains for Unity Point St. Luke's Hospital. Although visiting the Green Valley community since 2018, in January 2021, he and Laurie moved here fulltime and are calling Green Valley and Desert Hills Lutheran Church home.
Chaplain Mark shared during the first six months of moving to Green Valley, he and Laurie have been busy settling in and becoming acquainted with new neighbors and friends. He said, "I am pleased to have this opportunity to continue in Chaplain Ministry at Desert Hills Lutheran Church and feel blessed to be able to provide pastoral support and care to the members of our faith community."