Desert Hills Lutheran Church is fortunate to have a staff of skilled and caring individuals who assist the congregation and handle the day-to-day operations. In addition, DHLC is led by our Congregational Council, which consists of nine members elected by the congregation. Each council member serves a three-year term, and terms are arranged so that the terms of one-third of the members expire annually.
Back to Staff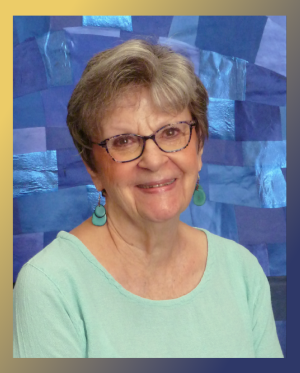 Nancy Borstad
Council Member
MEET YOUR CONGREGATIONAL COUNCIL MEMBER: NANCY BORSTAD
Nancy Borstad is a year-round active member of Desert Hills Lutheran Church, joining in 2004. In addition to her council member responsibilities, she is a member and council liaison of the Estate Sales Team and the council liaison to the Memorial Ministry. Nancy is the former council secretary, former Transition Team member, and former co-chairs of Worship Arts and the Fellowship Committees. She is a former Stephen Minister, reader, and flower arranger at DHLC as well. With degrees in Nursing, Nancy worked as a Director of Nursing and Director of Risk Management at Abbott-Northwestern Hospital in Minneapolis before retiring.
Nancy grew up in Detroit Lakes, Minnesota and attended college in Twin Cities, Minnesota. She enjoys reading, exercising, quilting, zooming, and, before COVID, entertaining, socializing, and playing Mah Jongg.
Nancy is married to her husband, Richard. They have two children and six grandchildren. If you see Nancy at the 8 am Sunday service, be sure to stop and introduce yourself.