Desert Hills Lutheran Church is fortunate to have a staff of skilled and caring individuals who assist the congregation and handle the day-to-day operations. In addition, DHLC is led by our Congregational Council, which consists of nine members elected by the congregation. Each council member serves a three-year term, and terms are arranged so that the terms of one-third of the members expire annually.
Back to Staff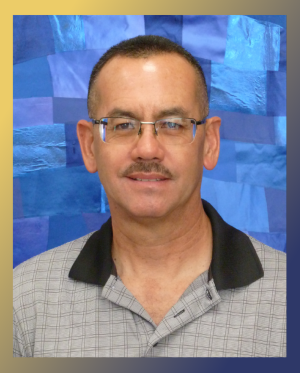 Mark Catlin
Council Member
MEET YOUR CONGREGATIONAL COUNCIL MEMBER: MARK CATLIN
Mark Catlin is a year-round active member of Desert Hills Lutheran Church, joining in 2018. Mark is employed with the Arizona Air National Guard as a Crew Chief on F-16s. Although Mark has completed some college courses, his education and training stems mostly from Military Education Schools and Air Force Technical Schools. Born at Edwards Air Force Base in California, Mark has lived in Colorado, Wyoming, Oregon, Arizona, Iceland, Virginia, and Saudi Arabia.
Mark enjoys training for Spartan Races (Obstacle Course Races), golfing, playing racquetball and basketball, shooting guns, and cooking. He and his wife, Jeneane, are empty nesters with two grown children, Brianna and Kyle. Be sure to introduce yourself to Mark if you see him at either of the Saturday services.