Desert Hills Lutheran Church is fortunate to have a staff of skilled and caring individuals who assist the congregation and handle the day-to-day operations. In addition, DHLC is led by our Congregational Council, which consists of nine members elected by the congregation. Each council member serves a three-year term, and terms are arranged so that the terms of one-third of the members expire annually.
Back to Staff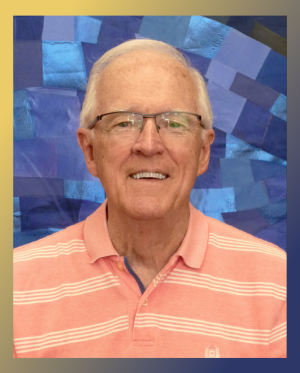 MEET YOUR CONGREGATIONAL COUNCIL MEMBER: BOB DAHM
Bob Dahm is a year-round active member of Desert Hills Lutheran Church, joining in 2015. In addition to his member responsibilities, Bob is the Long-Range Planning Liaison for the Congregational Council, leads the Men's Bible Study, reads at services, and leads the Bible Fellowship when the pastor is unavailable. Bob was an Executive Vice President at Miles Kimball, a $300 million catalog company, and worked over 20 years in the healthcare industry. He lived in Illinois, Florida, California, and Wisconsin prior to moving to Arizona. He holds a Bachelor of Science in Chemistry and Mathematics, completed graduate work in Pharmaceutical Research, and is a graduate from the American Management Association Leadership Program.
Bob taught Christian education for over 51 years and previously served as Elder, Deacon, Council President, and Mentor to a Pastor's Doctoral Program. He is the Las Campanas Community Association President, Monday Duplicate Bridge Club President, and explores history of the Bible and Christianity. He is married to Eileen, his bride of 63 years. They have four children, three grandchildren, and three great-grandchildren. Be sure to introduce yourself to Bob if you see him at the Saturday 5 pm service.