Desert Hills Lutheran Church is fortunate to have a staff of skilled and caring individuals who assist the congregation and handle the day-to-day operations. In addition, DHLC is led by our Congregational Council, which consists of nine members elected by the congregation. Each council member serves a three-year term, and terms are arranged so that the terms of one-third of the members expire annually.
Back to Staff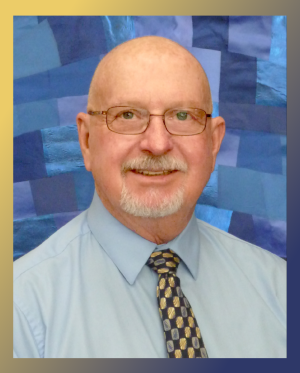 MEET YOUR CONGREGATIONAL COUNCIL MEMBER: JOHN MARTIN
John Martin is a year-round active member of Desert Hills Lutheran Church, joining in 2016. John served as the previous president for two years and is now the council secretary. He serves as the liaisons for the Education Committee, Stewardship Committee, Worship Support Committee, and Worship Arts Committee. In addition to his council involvement, John is a reader, assisting minister, worship leader, guest preacher, and substitute Bible study leader for DHLC. You may recognize him for delivering the Thanksgiving service and message for the past four years.
John retired from the United States Air Force as a Lt. Colonel in 1993. He held numerous positions from then until 2012. His last position was as Vice President of Community Relations and Marketing at North Idaho College in Coeur D'Alene, Idaho. John holds a Bachelor of Science in Education and Social Science, a Master's in Management, and additional undergraduate major and graduate work in Communication. Originally from outside the Baltimore, Maryland area, John has lived in various other states and visited numerous foreign countries thanks to his USAF career. His current Green Valley home is his 26th address.
John enjoys reading, golfing, biking, and participating in Quail Creek's Performing Arts Guild as a chorus member and actor. He and his wife, Susan, have been married for 54 years. They have two adult children and an adult granddaughter. Be sure to introduce yourself to John if you see him at the Saturday 5 pm service.