Desert Hills Lutheran Church is fortunate to have a staff of skilled and caring individuals who assist the congregation and handle the day-to-day operations. In addition, DHLC is led by our Congregational Council, which consists of nine members elected by the congregation. Each council member serves a three-year term, and terms are arranged so that the terms of one-third of the members expire annually.
Back to Staff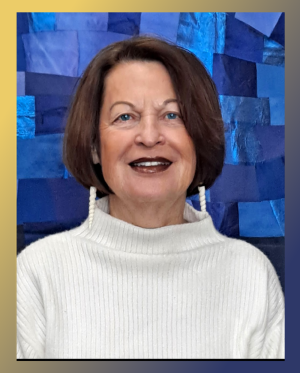 Jean Postlewaite
Council Member
MEET YOUR CONGREGATIONAL COUNCIL MEMBER: JEAN POSTLEWAITE
Jean Postlewaite is a year-round voting member of Desert Hills Lutheran Church, joining in 2011. In addition to her member responsibilities, Jean is the liaison to the Social Concerns Ministry for the Congregational Council and is a liturgist. She has also read at services, assisted with flower arrangements, and served on the Education Committee. Jean was born and raised on the Mesabi Iron Range in northeastern Minnesota. She holds a Bachelor of Arts from the College of St. Scholastica in Duluth , Minnesota, and a Master of Science from Northern Illinois University.
Jean taught high school English in Aurora and Oswego, Illinois. She enjoys reading about history, particularly the World War II era and presidential biographies, playing Mah Jongg, entertaining friends, and traveling. She and Gordon have been married for 30 years. Be sure to introduce yourself to Jean if you see her at the Sunday 9:30 am service.