Desert Hills Lutheran Church is fortunate to have a staff of skilled and caring individuals who assist the congregation and handle the day-to-day operations. In addition, DHLC is led by our Congregational Council, which consists of nine members elected by the congregation. Each council member serves a three-year term, and terms are arranged so that the terms of one-third of the members expire annually.
Back to Staff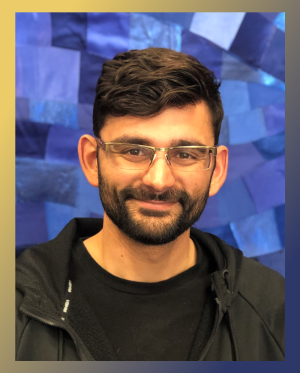 Matthew Arcarese
Facilities Lead Coordinator
Meet Matthew Arcarese, our new Facilities Lead Coordinator, who started at Desert Hills Lutheran Church this month. Matthew will be maintaining our beautiful facilities and keeping us well organized. He worked in HVAC, providing him with a broad background with a variety of technical skills. His previous experience in HVAC, electrical, plumbing, and excel will help with day-to-day activities, special maintenance projects, and overall running of the facility. Matthew shared that "the community is very warm and welcoming." He also likes the variety the job has to offer.
Matthew enjoys music, live concerts, hiking, weightlifting, attending his college courses, cooking, and movies. He loves corny jokes. Maybe he shares them with his cat, Gidget?
Welcome, Matthew. We are so glad to have you as part of our DHLC family.