Desert Hills Lutheran Church is fortunate to have a staff of skilled and caring individuals who assist the congregation and handle the day-to-day operations. In addition, DHLC is led by our Congregational Council, which consists of nine members elected by the congregation. Each council member serves a three-year term, and terms are arranged so that the terms of one-third of the members expire annually.
Back to Staff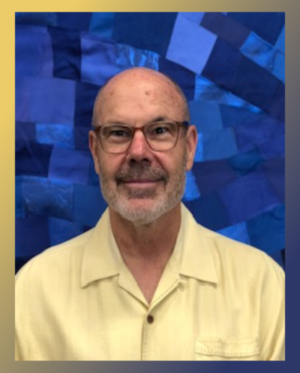 Carl Deitchman
Director of Church Operations
Meet Carl Deitchman, our Director of Church Operations, who started at Desert Hills Lutheran Church on June 13, 2022. Carl will be overseeing the church finances, human resources, and church facilities. He is looking forward to working with wonderful people and being of service.
Carl received an MBA from Indiana University and a MDiv from St. Meinrad School of Theology. He was recently employed with Wild Montana, a public lands advocacy nonprofit, and was a contract bookkeeper for numerous other nonprofits and small businesses. Prior to 2008, Carl was a Catholic pastor and Benedictine monk.
Carl and his husband, Bob Morgan, have been together for 12 years and are the humans to two cats, Crouton and Cato. In his spare time, he enjoys walking, running, baking, grilling, jigsaw puzzles, meditation, and music. Please join us in welcoming Carl to our DHLC family.