ASSOCIATE PASTOR SEARCH UPDATE
July
The Associate Pastor Call Committee met on Thursday, July 21, 2022. First round interviews were conducted with candidates vetted by the Grand Canyon Synod. A decision took place about who to invite back for second round interviews in August. The committee asks for continued prayers as they move through the process of selecting the best candidate for Desert Hills Lutheran Church.
June
The Associate Pastor Call Committee met on Thursday, June 23, and discussed their understanding of the call, the call process, and what DHLC was seeking in the associate pastor candidate. Based upon this fruitful discussion, a list of interview questions was created to be used during the first round of interviews. A list of candidates is expected from the Grand Canyon Synod in July, and with God's guidance, first rounds of interviews will take place by the end of July. As with the confidentiality of the senior pastor search, the call committee is not at liberty to discuss any details of the individual candidates being considered, but updates will be shared as the process progresses. Please keep the call committee in your prayers as this important work in the life of the congregation is pursued.
---
Desert Hills Lutheran Church is seeking to call a full-time, Evangelical Lutheran Church in America associate pastor. To learn more about the congregation, please review the Ministry Site Profile.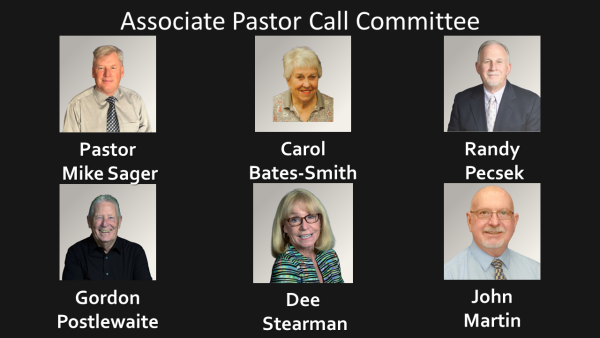 The vote to approve was unanimous!
On Sunday, May 22 at the Special Congregation Meeting in Fellowship Hall at 10:30 am, the Associate Pastor Call Committee slate was approved by those members present.