Desert Hills Lutheran Church is fortunate to have a staff of skilled and caring individuals who assist the congregation and handle the day-to-day operations. In addition, DHLC is led by our Congregational Council, which consists of nine members elected by the congregation. Each council member serves a three-year term, and terms are arranged so that the terms of one-third of the members expire annually.
Back to Staff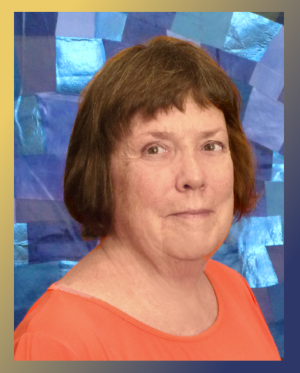 Debbie Breuer
Communications
Debbie Breuer works closely with members and staff at Desert Hills Lutheran Church, providing media support. Starting on July 3, 2016, Debbie has been maintaining the DHLC website, creating publications, and sending emails. She loves being creative with graphics and design. If daily devotionals, Monday News & Weekly Events, or Friday Make A Difference emails have arrived in your inbox, you can thank Debbie for their delivery.
Born and raised in Ohio, Debbie is an Ohio State University graduate, who taught for 35 years in Schaumburg, IL, a suburb of Chicago, before moving to Green Valley in 2009. This is also where she honed her computer skills as a technology facilitator. Debbie enjoys swimming, is a Big Buckeye Football Fan, and enjoy bike rides. Perhaps, you have seen her riding around Quail Creek on her recumbent trike. She also enjoys playing card games.
Through Romans 3:21-24, Debbie says she is reminded of how much she needs the Lord and that she cannot do it herself.