Desert Hills Lutheran Church is fortunate to have a staff of skilled and caring individuals who assist the congregation and handle the day-to-day operations. In addition, DHLC is led by our Congregational Council, which consists of nine members elected by the congregation. Each council member serves a three-year term, and terms are arranged so that the terms of one-third of the members expire annually.
Back to Staff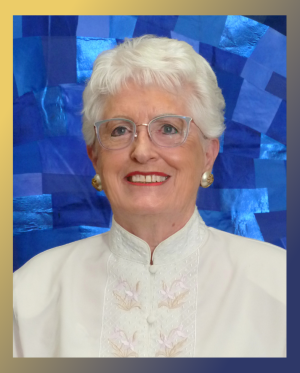 Judy Starr
Music Director
Meet Judy Starr, our Music Director, who started her career at Desert Hills Lutheran Church on October 9, 2008. Judy directs the Celebration Singers and Voices of Miriam choirs as well as provides additional music support for weekend services. Judy loves "being able to serve the Lord with her love of music".
Raised in Tucson, she holds a Bachelor of Arts in Music Education with a minor in English from the University of Arizona, taught music in California for 26 years and at North Arkansas College for 8 years, was a church director for 4 years, and was a choir director at Western New Mexico University before moving to Green Valley and working at DHLC.
Judy is widowed and has a son, daughter-in-law, and two grandchildren. In her time away from DHLC, she does machine embroidery, sews, and sings in various civic groups.
We are thankful to have Judy as part of the DHLC family.