Desert Hills Lutheran Church is fortunate to have a staff of skilled and caring individuals who assist the congregation and handle the day-to-day operations. In addition, DHLC is led by our Congregational Council, which consists of nine members elected by the congregation. Each council member serves a three-year term, and terms are arranged so that the terms of one-third of the members expire annually.
Back to Staff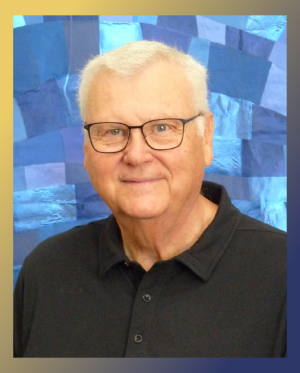 Kent Dexter
Vice-President
MEET YOUR CONGREGATIONAL COUNCIL MEMBER: KENT DEXTER
John "Kent" Dexter is a year-round active member of Desert Hills Lutheran Church, joining in 2018. Kent is the Congregational Council Vice President, Outreach and Benevolence Committee liaisons, Estate Sales Committee volunteer, and Wellness Committee member. Kent was a member of the USAF as a Computer Operator and Repairs Specialist. He practiced Internal Medicine for 30 years and was a past president of Springfield Clinic Internal Medicine, a past chairman of Internal Medicine at St. Johns Hospital and Clinic, a past chairman for Primary Care at Monroe Clinic (Wisconsin), and a past Medical Director at the Headache Care Center (Missouri). Kent grew up in Independence, Missouri and spent most of his adult life in Springfield, Missouri. Kent holds a Bachelor of Science in Chemistry and Mathematics from Baker University, completed his graduate studies in Human Anatomy at Kansas University, received his Medical Doctorate at the University of Missouri, and finished his residency in Internal Medicine at Missouri University.
Kent enjoys bicycling, photography, and computers. He celebrated 53 years of marriage to his lovely wife, Marilyn, and they were blessed with two sons, two wonderful daughters-in-law, and three grandchildren. Be sure to introduce yourself to Kent if you see him at the Sunday 8 am service.