Desert Hills Lutheran Church is fortunate to have a staff of skilled and caring individuals who assist the congregation and handle the day-to-day operations. In addition, DHLC is led by our Congregational Council, which consists of nine members elected by the congregation. Each council member serves a three-year term, and terms are arranged so that the terms of one-third of the members expire annually.
Back to Staff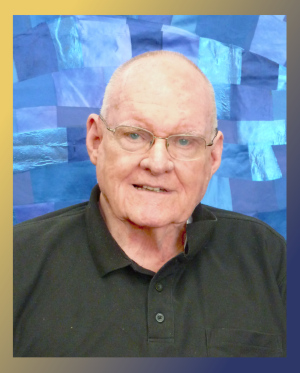 Rob Bonnema
Council Member
MEET YOUR CONGREGATIONAL COUNCIL MEMBER: ROB BONNEMA
Rob is a year-round active member at Desert Hills Lutheran Church, joining in 2003. In addition to being a member of the council, Rob is the liaison to both the Technology Committee and the Global Missions Committee. He has served one term with the DHLC Foundation, is serving his second term with the council, attends Wednesday Bible Study, and participates in the Scandinavian Club. Before retiring, he put his Emily Griffith Technology School (Denver, CO) education to great use as the project engineer for Honeywell for 30 years. He still enjoys working with and on computers.
Born in Denver, Colorado, Rob lived in the Minneapolis, Minnesota area with his wife, Janis. Rob and Janis' son, Brad, and his wife, Robin; their son, Corey, and his wife, Susan; and their daughter, Amy, her husband, Troy, and their children, Max and Brooke, all hold a special place in Rob and Janis' lives and hearts.
For Rob, serving on the church council is not a new experience. He served on his church council at Cross of Glory Lutheran Church in Denver, Colorado, and on the council and Foundation at St. John's Lutheran Church in Mound, Minnesota. If you see Rob at the Sunday 9:30 am service, be sure to introduce yourself.